LMFA LIVE: Scott Sean White
09/10/2022 06:30 PM CT
Admission
$25.00 - General Admission
$65.00 - Night Out Package
Location
Longview Museum of Fine Arts
215 E Tyler Street
Longview, TX 75601

Summary
Some songwriters spend precious time struggling to find their truth and make it rhyme. Others just pick up their guitar and tell it. Scott Sean White is one of the others. - Jack Ingram
Description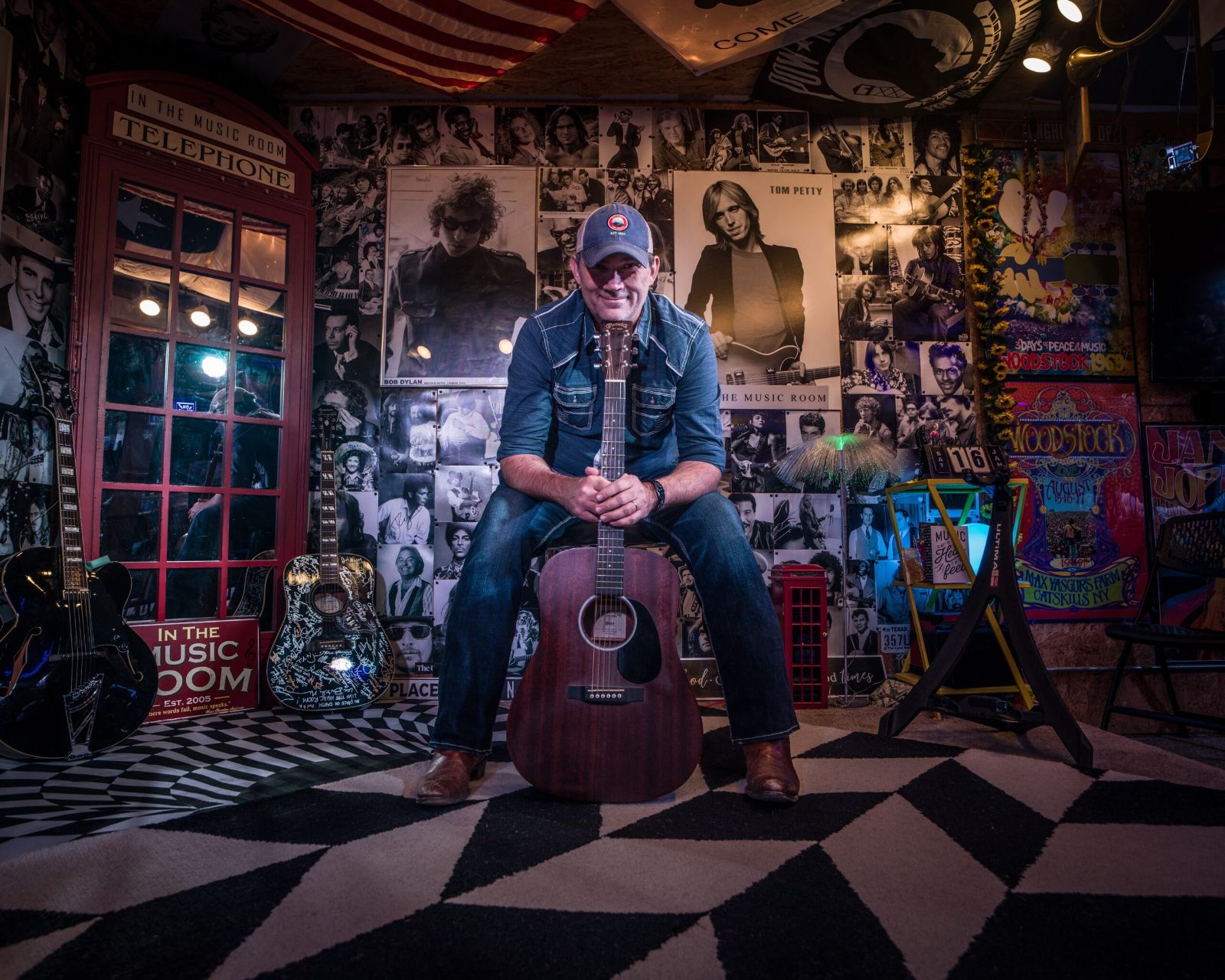 The Longview Museum of Fine Arts is proud to host an artist whose raw talent and story speak to how powerful art can be in our lives.
Scott Sean White's debut album "Call It Even" was actually born in a 14' x 10' travel trailer in Kerrville, Texas, in the early 70's, long before he ever sat down at a piano or picked up a guitar or sang a note. His songwriting voice, his stark transparency and raw honesty, were being shaped at the earliest age in a childhood, where as he puts it, "all the major adult figures in my life were either alcoholics or addicts… or both." It was an out-of-control, always off balance upbringing full of domestic violence and seeing things he couldn't un-see. One of the alcohol fueled fights between his mother and stepdad even saw a .22 rifle get emptied through the wall. That was his mother's fourth husband. And the husband before that - Scott's real dad - beat her so bad one time while she was pregnant with him - that she ended up in the hospital. It was just the way things were, and yet somehow, he survived. He will tell you that it's by the grace of God.
Fast forward to when Covid-19 happened. At first, like everyone else, it threw his whole life upside down. Everything stopped - the trips, the shows, everything. He didn't know what to do. About three weeks into it though, he realized that NOW he had time to work on a record. So he sat down and made a list of songs that might go on a record with his own name on it. "Call It Even" was at the top of the list and the obvious, no-brainer, title track. After all, it was HIS story growing up in Kerrville and every word and detail was true. His step-dad filled the first verse, and his mother, who eventually drank herself to death, took the second verse. The bridge is him realizing and shouting that he is not his parents and somehow at the same time… parts of him are inescapably them. It's the hardest kind of self-examinination and self-discovery. And in the end - it's about acceptance and forgiveness.
This concert is sponsored by Cynergy Technology, Texas Oncology and Courtyard Marriott. Tickets are $25 and you are allowed to bring your own drinks and food. Britt's Wine & Dine is offering a special night out package that includes tickets, a bottle of wine, and appetizers for two. The night out package is $65. All sales beneift the art exhibitions and education programs at the Longview Museum of Fine Arts.